The shop manual details how to remove a wing. The first step is to remove the 5 screws which hold the wing to the frame. (One screw is indicated with a red circle.)
Next, I removed the division channel stud nut. The nut and lock washer are on the outside, all other hardware is inside the door.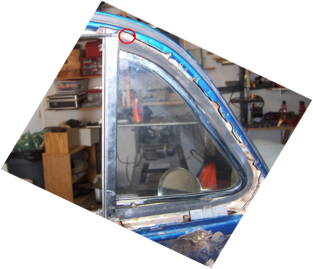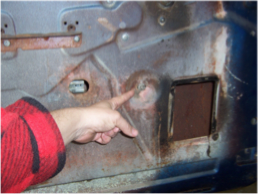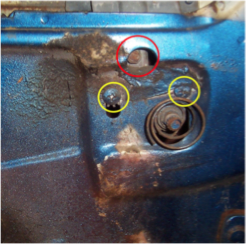 I removed the pivot attaching bolt (shown in red) and loosened the regulator attaching bolts (shown in yellow).